This is a list of widgets for all of you who do not wish to waste their time tapping on their phones to start applications. As if smartphones didn't make our lives easy enough, now we want things to be even easier! With widgets, applications can be made available within just a tap. Everything can be right on your lock screen thanks to the widgets and the greatness of iOS 11. Let's have a look at the 10 best iPhone widgets you should be using.
10 . NYT Now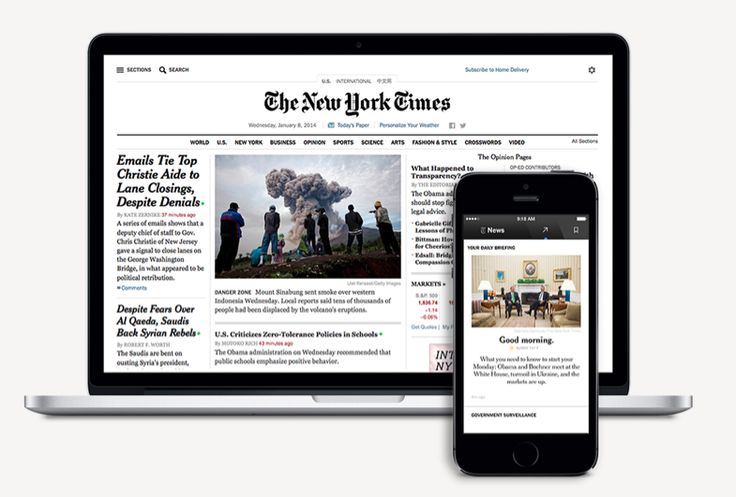 Gone are those days where you would have to make a stop to buy a newspaper to stream through the headlines before you go to work. Now you can see the best of New York Times on your phone. Every day the editors at The New York Times send their favorite stories and important articles from other sources to the NYT Now app which you can check through your phone. This widget will show the most recent headlines so that you can jump right into an article or just skim the day's news for free.
9 . DataMan
The widget that keeps you informed about how much data you have left. This is helpful for those who are always worry about going over the data cap for the month. DataMan keeps track of how much data you have left, and its widget makes checking your usage lightning-fast. You can download all you want without worrying and constantly checking how much data is left. The price of this is $ US 1.99.
8 . Yahoo Weather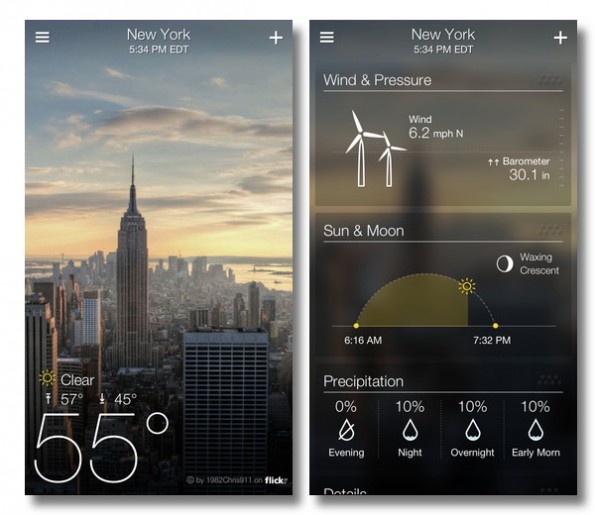 Worried about the weather? Get Yahoo Weather! The app never looked better, all thanks to iPhone 8's bigger screen and iOS app extension. All you need to do is swipe down the Notification Center once to check out the weather around you so save yourself from a snow storm or a hurricane. The best part about this is that it's free!
7 . ESPN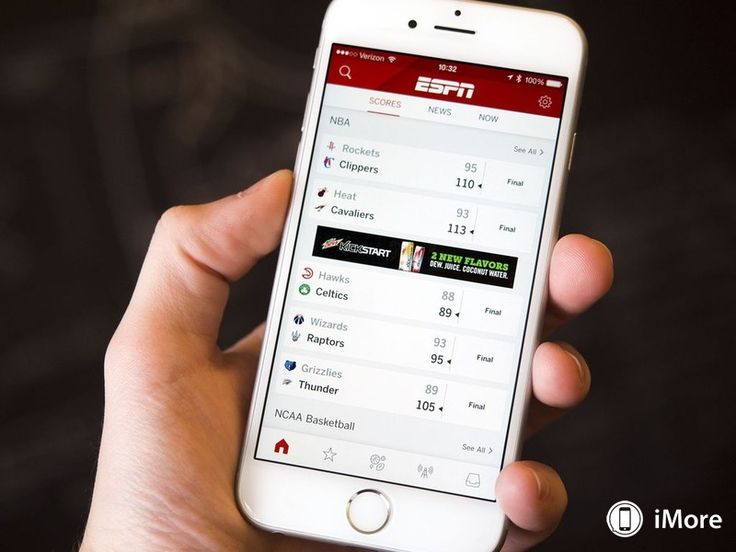 Keep up with your favorite sports with the ESPN app as it replaces SportsCenter only to make your experience better. This new ESPN app is faster which saves you from the panic attacks, sleeker, and features a widget that makes seeing the latest scores or jumping into a live audio broadcast easy and quick. This is also free to download.
6 . Minesweeper Widget Edition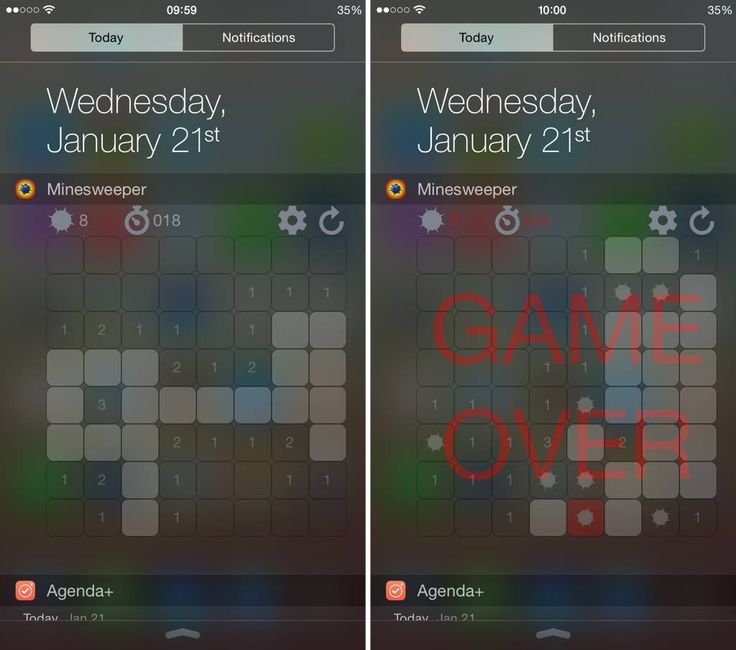 Now you can play your favorite game without having to unlock the iPhone screen. Get this and you can play this game which works entirely as a widget without unlocking the phone. Just swipe down the iPhone's lock screen and you can start playing Minesweeper, and the game even autosaves and connects to Game Center for high scores. How efficient and clever is that?

5 . Evernote
If you're the kind of person who likes keeping notes on the phone then this is for you! Evernote collects your notes and ideas in one easy-to-access place. It is the best for storing projects, so you can write, collect pictures or make lists or even scan business cards and the app will sync across all devices. You can save content directly to Evernote using the iPhone's share menu as the widget lets you quickly create notes from the Notification Center.
4 . Journal in style with Day One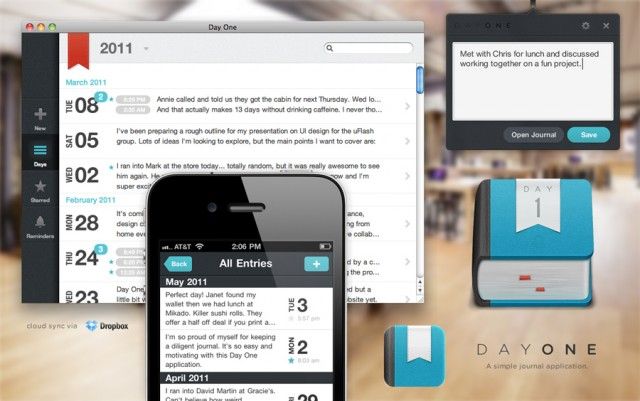 You can write your journal and keep them in a simple and elegant way, through the help of this app of course. Day One is a modern journaling app from which you can see flashbacks of your previous entries directly from your iPhone 8's notification center. The extension of the app lets you save and send photos and links right into the app without opening it. This costs $4.99.
3 . BuzzFeed
Now you can keep yourself entertained with the help of BuzzFeed, the app which saves you in your lazy hours and can give you a laugh. The widget of this app will let you see trending posts in the 'Today' view of the Notification Center. You can solve quizzes and keep yourself entertained just by getting this free app.
2 . Overglide
Another game for the game lovers. This game exists only as a widget and is made by the same team as Minesweeper Widget Edition. This game comes somewhere between Flappy Bird-style cave games that ask you to stay alive by avoiding the walls and the popular helicopter. This widget costs $US0.99
1 . Kindle app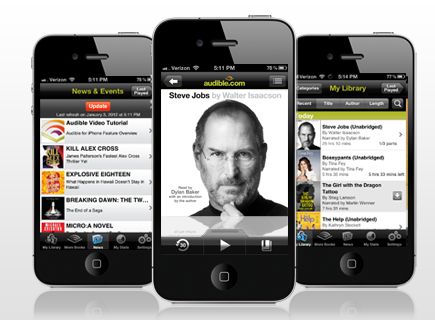 This app is the best for those who love reading on their iPhones. Not only does the widget of this app keeps a tap of how far you have read your current book but also offers the best selection of ebooks. To use Kindle's iPhone widget all you have to do is tap it and you can pick up right where you left off from your reading. This is another one of those free apps.
Download or buy some of these apps and you'll understand how much time they save since most of the apps help you do those little tasks which you do not wish to spare too much of your time in. The widgets help you do those tasks which you would have missed doing in your rush hours.
As you can see most of the apps are free to download so you can enjoy all your favorite apps within seconds of touching your phone. For the ones which might cost you a little of your earning, well they are definitely worth it.
All these apps only wish you make your usage of your iPhone simpler and most are solely made as widget apps. Now you don't have to take the trouble of swiping or asking passwords, you can start right away with your journals or your books and even your games.