As new-age technology emerges, so does the security risk of people's information. One scam that is in full flow is happening in hotels. It's not the hotel that is causing the scam to take place, it's a call – a call made by an anonymous caller to your hotel room. Although this scam is simple, it can affect many people, so make sure you read on so you're aware of it.
Let us explain: You arrive at your hotel room and you're all checked in. You walk to your room, throw your bags on the bed and settle down. All of a sudden, the phone in your room rings. The person on the other end of the line says something along the lines of: "Hi, this is the [insert hotel name] front desk and we wanted to inform you that we've developed a technical issue during your check in with your credit card. If you'd be so kind, can you read me your credit card number, as well as the three-digit numbers on the back side, so we can process the payment."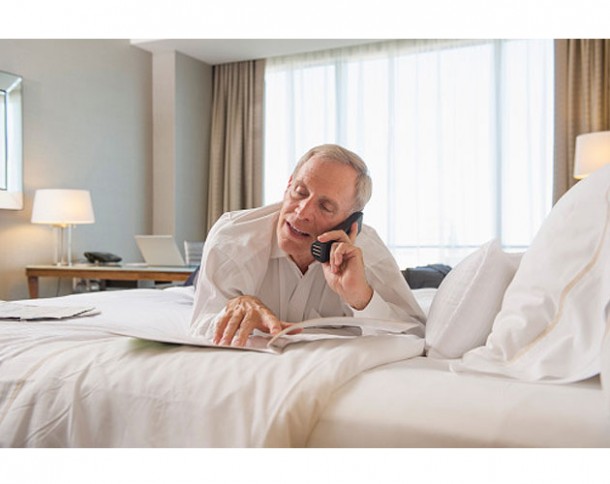 The problem is, it isn't the hotel front desk. It's somebody who has called the hotel and asked to be put through to your room. As it's hard to tell at first whether this is a scam or not, there are procedures you should follow to confirm whether it's a legit call from the front desk of your hotel.
You should advise the caller that you will be right down to the front desk to take care of the matter and not give any details out over the phone.
It should be remembered that a hotel employee will never ask for credit card information over the phone. The hotel will call you down to the front desk if there are any issues with your payment. If the caller is persistent on getting your credit card information over the phone, immediately hang up and make your way down to the front desk.
The scammer can be ambitious and although their plan didn't work out with you, they will likely keep trying until they find a victim.