We all know what apps are by now, from iPhone ones to Android apps and everything in between, but did you know there are apps out there that can give you a little bit of extra income? Here are 10 to get you started.
10. Receipt Hog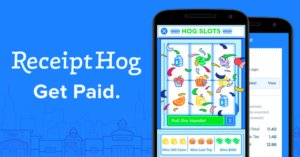 Receipt Hog is an interesting app in that you can literally make money by taking photographs of your receipts from the products you buy. Each photographed receipt you upload translates into coins, coins are then translated into cash which you can redeem either via PayPal or a gift card to spend on anything you wish.

The more submissions you make to the app the more ways to make money you can unlock, including survey taking etc.
9. Swagbucks

Swagbucks is possibly one of the simplest ways to add extra cash to your bank account on our list. This app provides up to 9 different ways of making a little bit of extra cash with tasks such as watching videos, surfing the web, doing short surveys and shopping online.

After accumulating a decent amount from Swagbucks you can then redeem a gift card for places such as Marks and Spencer, John Lewis, Amazon and even cash with PayPal.
8. Ebates


Most of us love online shopping anyway, so why not add even more incentive by using Ebates? This app allows it's users to earn cash back from over 2000 online retailers, including eBay, Amazon, and Topshop. Ebates also allows you to use those company's coupons for discounts and other special offers.

Since it's inception in 1998, Ebates has given back over 250 million dollars to its users. Not bad.
7. Ibotta

Ibotta allows shoppers to earn cashback on many products, from big brand purchases to simple grocery items such as milk! Once you download the app, you shop, take a photograph of the receipt to confirm the purchase and you will be instantly rewarded with a portion of cash back.
Ibotta doesn't use coupons, points or gift cards, providing you with actual real cash that you are able to transfer into your bank account once you reach a minimum of $10. This app has already given back over 120 million dollars to its users!
6. Snap by Groupon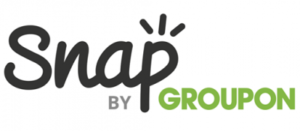 Groupon, the already successful money saving website has provided us with another way to save even more money. Snap by Groupon offers it's users reimbursements when shopping for groceries. In a similar way to other apps in this list, you have to do your shopping as normal and photograph your receipt. When you have made a minimum of $20 you can then start to cash out into your bank account.
Oh, I almost forgot, you also get $1 each time you refer someone to the app! Smart move.
5. Slidejoy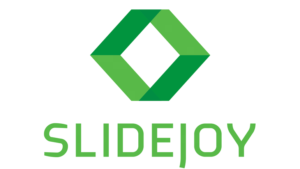 The concept of Slidejoy might seem a little strange, especially if you are quite particular about how your smartphone looks and is laid out. Slidejoy basically changes your phones lock screen to an advertisement, which you can choose to either ignore or click onto, doing either still generates the same amount of money.

You aren't going to become a millionaire using this app, but it's a good way to make an extra $20 or so a month.
4. Pact


Exercise, eat health and make extra money? Yes, there really is a way to make your body and bank balance a little healthier. With Pact, you promise to exercise a certain number of times per week or eat a certain amount of healthy meals and in doing so can allow you to make up to $5 per week.

There is a slight drawback to the app… if you miss a healthy meal or do not work out as you promised you will be deducted $5 from your balance. If there was ever an incentive to eat healthily and get in shape, then this is it.
3. Viggle

Surely it seems too good to be true? Watching TV, listening to music and making a little bit of money? Yes, that's exactly what Viggle allows you to do! Every time you are listening to music or watching a television show, simply open the Viggle app, let it listen to the theme music or song so that it can identify what you are watching or listening to and earn points!
Once you have earned enough points using the app you can then use them to get yourself gift cards, electronic items or even days out!
2. Fieldagent

This app actually requires some footwork, but it can be very worthwhile. Fieldagent offers users of its app specific jobs, with a time limit, jobs such as price checking at local stores, checking how a stores item display is laid out and photographing it or completing short surveys either on products or a store.
Jobs using Fieldagent can pay between $3 and $12, so can be a good way to make some extra money if you're already in town shopping or if you are on lunch break from work!
1. Bookscouter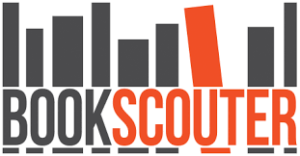 This app not only offers you a way to make some money, but it is also a great way of recycling books you no longer want. All you need to do with Bookscouter is scan your book's barcode, this will show up to 20 companies who want the book and the price they are offering. Once you have found the best price, fill in some small details, including where to send you the money and you simply post the books to the buyer!
A simple, green and convenient way of making a little bit of extra money from your phone!